Graphic Design
---
Rhode Island School of Design Latinx Student Club, Mango Street, 2019-Current
I worked on the branding and graphic design for Rhode Island School of Design's Latinx student club, Mango Street in collaboration with Natalie Olaya and Kerbin Rosario. As I founded the Latinx student club on campus, I understood the importance of the club's branding identity to help establish its efforts futher.
Instagram: @risdmangostreet
Rhode Island School of Design Architecture NOMAS Chapter, 2020-Current
I am currently the graphic designer for the NOMAS Architecture Chapter at Rhode Island School of Design.
Instagram: @risd_nomas
Voting Graphic Designs, 2020-Current

As a First-Generation Mexican-American, it is important for me to create bilingual voting graphics. The Latinx vote within the United States is very important which is why there must be more opportunities for bilingual information to be shared to Spanish-speaking individuals. I made bilingual infographics as a personal project to share within my Latinx community in Kansas City. Through First-Gen Chisme, I initiated a Voting project that allowed visitors to click on their state's popsicle that then led them to information on their state's voting registration deadlines.
Sculpture
---
Memory Conchas Mexican Bread Pillows Prof: David Scanavino, Spring 2019

The Mexican bread, other known as conchas, represents a warm comfortable memory that one feels when eating the sugar bread during special ocasions or in regular days. The form of stuffed pillows invites participants to feel similar emotions of comfort and warmth as they are cuddled within the bread.
Year 20 Vending Machine-Summer 2020
The vending machine features 50 designs that celebrates a memory as I turned 20 years old.
Handicrafts

---
Ponce-Díaz Artesanías, Huichol Mexican Traditional Jewelry, 2020-Current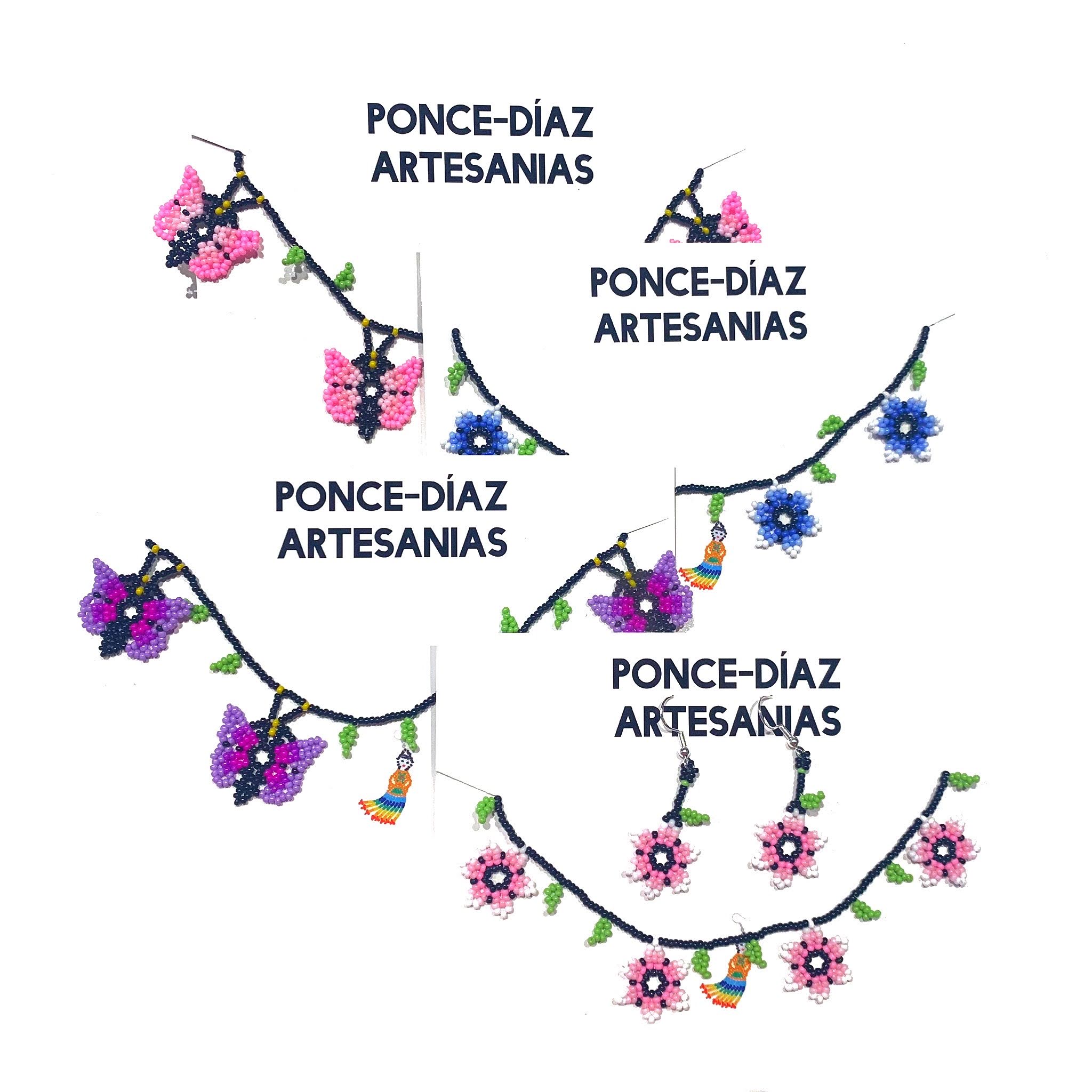 Huichol jewelry making is a Mexican tradition originated by Indigenous peoples in México. As I weave the beads together, I am reminded of my own cultural significance as a Mexican-American artist and designer. I continue to explore my cultural identity by integrating photography, collage, and graphic design within the traditional handicrafts. Through Ponce-Díaz Artesanías, I was able to collaborate with the non-profit, Border Angels, with self-care messages for their active staff members helping in the México-US border. Border Angels is a non-profit that promotes a culture of love through advocacy, education, by creating a social consciousness, and engaging in direct action to defend the rights of migrants and refugees.
Instagram: @poncediaz_artesanias